Step 1: The first step towards getting MCFiber service is completing our sign-up form.
Step 2: When we receive your form our staff will do a site visit to determine the best way to run the drop fiber (the fiber from your house to the fiber cable on the road).  You do not need to be home when this work is done.  We run a small fiber-optic cable from the nearest Customer Access Point on the fiber on the road to a small enclosure on the outside of your house (similar to a conventional telephone box).  For the drop, MCFiber will cover the first $400 of cost (about 250 feet). If you have a long drop, or require underground cable, there may be extra charges.  Please see Drop Information.  If your drop will cost more than $400 we will send you a quote for your cost.  If you accept the quote please send us an email to info@mcfibervt.com stating your acceptance.   The total amount of the excess drop cost will be billed only after your service is installed.
Step 3: For some drops we use contractors to hang aerial fiber or blow it through existing conduit.  If we are using armored cable that can be buried without conduit, that work is done by MCFiber staff .
Step 4:  Contractors will splice the drop cable into the fiber-optic cable on the road. Only after that is done can we schedule installation of service.
Step 5: An installer will contact you to schedule installation once the drop is complete and tested.
Step 6: MCFiber technicians will install a high-capacity optical fiber cable from the exterior junction box to an indoor Network Interface Device (NID) at a location of your choice inside your home or business.  The technician will then run a data cable (CAT5e/CAT6) to one device of your choice (usually a router).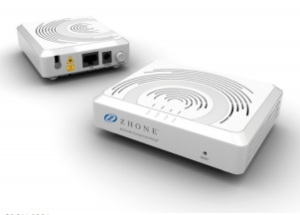 Step 7: Once your system has been satisfactorily tested we will bill you for the installation cost and the first weeks of usage. We bill in arrears on a month by month basis. Please review our Terms of Service.
Connecting Multiple Devices:
You can connect multiple devices inside your home or business either by using a wireless router or by running CAT6e cable from a multi-port switch to various points within your house.  Any electrician can do the CAT6e installation.  
Router Information:
Most Internet connection problems are associated with router problems.  MCFiber strongly advises customers to use our routers, supplied at a modest $8.50/month fee.  If anything goes wrong with our router, we will replace it and test it at no cost to the customer.  IF YOU CHOOSE TO USE YOUR OWN ROUTER, ANY SERVICE CALLS RELATED TO THE ROUTER WILL BE CHARGED AT TIME AND MATERIALS.
*For large or complex installations we assess an additional charge of $75/hour for any installation work over 3 hours.
*If you chose to use your own router, any service calls related to the router will be charged at time and materials.
Info@mcfibervt.com
1-802-899-2044